District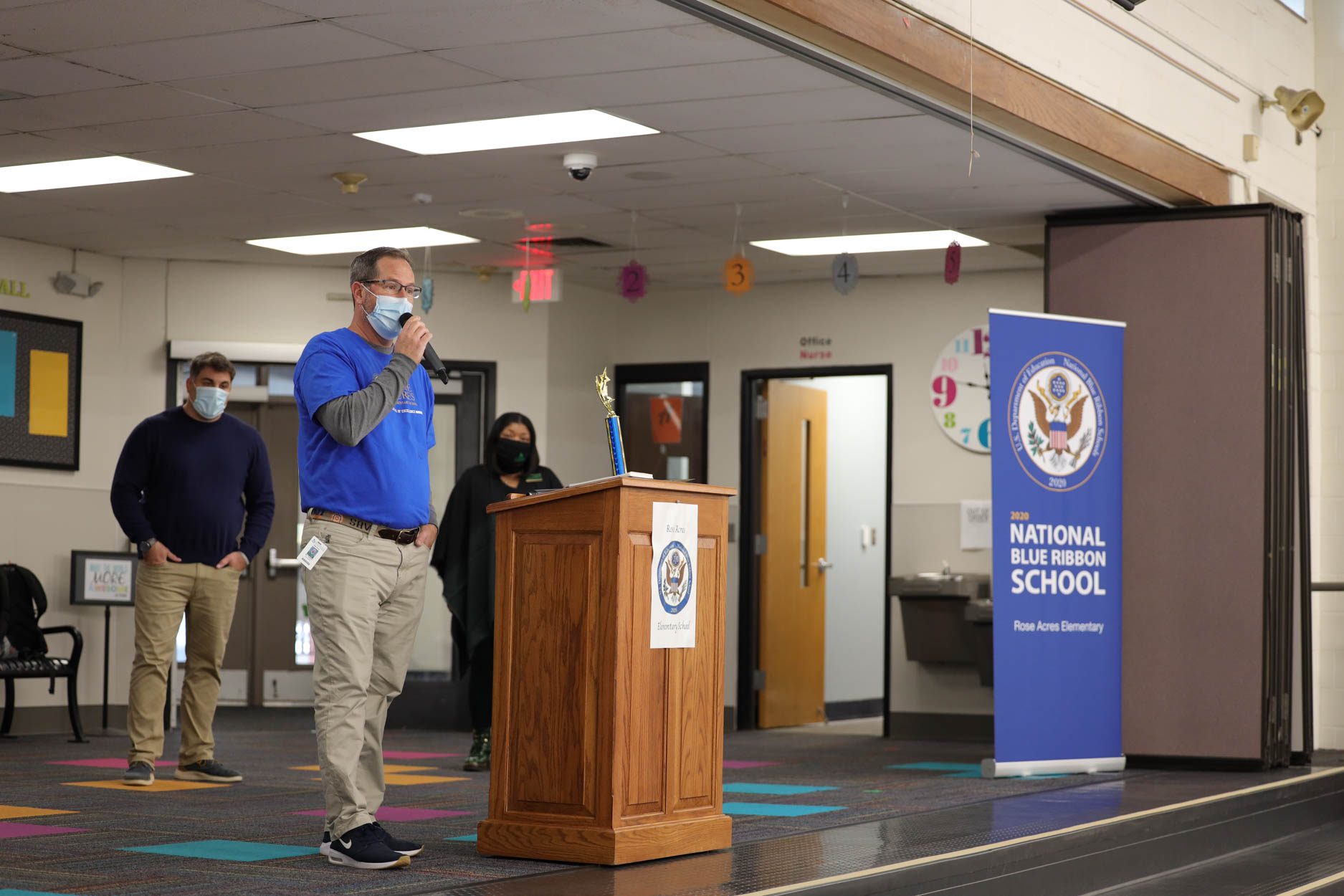 Rose Acres was one of seven schools in Missouri recognized by the U.S. Department of Education as a 2020 National Blue Ribbon School. The Blue Ribbon Schools Program honors public and non-public schools where students achieve very high learning standards.

Today, staff members enjoyed a celebratory luncheon with presentations by principal Mr. Steve Vargo, superintendent Dr. Tim Pecoraro and school board president Ms. Andrea Glenn. Decorations included hand-drawn placemats completed during art class by all in-person learning students.

High School
Bus Information:
To access your student's bus information for this school year, please follow these steps:
1.     Log on to PowerSchool
2.     Review the tabs on the left side of the screen
3.     Click Forms
4.     Click Bus Information 
5.    Your student's bus information will be displayed on this form.
If you have any questions or comments, please email me at This email address is being protected from spambots. You need JavaScript enabled to view it. ; if there are errors with your student's bus information, please call Pattonville's Transportation Department at 314-213-8125.